OUR PROMISE
We pride ourselves in our product quality and service to ensure our customers can have peace of mind as to origin, detail, reliability, and investment-needs.
We will always deliver wonderful watches and hand-crafted accessories, but it is the way in which we do this. Our focus is on quality relationships with all our customers.
We don't focus on gimmicks, a quick sale or the latest watch trends. We focus on being unique, delivering a personal style and being authentic in how we nurture our relationships.
OUR STORE
We're located in Jakarta.
You can visit us at Mall Artha Gading GF/B07/09, Jl. Artha Gading Sel. No.1, Jakarta, Daerah Khusus Ibukota Jakarta 14240
Scroll up and click "visit us" to see our store
You can visit us every day during our business hour
11.30 A.M – 19.30 P.M
OUR PRODUCT
As the largest buyer, seller, and trader of high-end luxury watches in Indonesia, you can be confident that any watch you see on Omniluxe is guaranteed to be authentic. We have team experts to verify the authenticity of every timepiece.
We will protect your treasured timepiece with a fully insured benefit.
Every watch we sell comes with store warranty*. We will provide coverage for the remaining time within the 30 days period (*Terms & Conditions Apply).
Yes, you may contact us to enquire about the watch you're looking for. You may click the Whatsapp button on bottom left of your screen.
Many of the watches on our website have the ability for you to make an offer. We strive to respond to your offer as quickly as possible during business
hours (11.30 A.M – 19.30 P.M)
High demand watches that produced by the retailer have a higher value on the secondary market. Omniluxe works very hard to give you an easiest access to the most popular watches at a fair market price.
Yes, we will welcome you warmly at our store. In spite of that, if you are keen to buy the Consignment Item, you have to make a Down Payment first before we arrange delivery of watch from the owner.
Our preferred method of payment are by Cash or Transfer. We also accept Credit Cards, Debit Cards, Tokopedia, and Cryptocurrency.
ABOUT US
WHAT YOU WILL FIND WITH US
We like to think that our customers come to us because the watch they wear on their wrist, or want to wear on their wrist, matters to them - just as it matters to us.
We also like to think that our customers understand and appreciate detail and quality – from the fine quality of our handcrafted leather straps and travel cases through to various watch-related accessories.
We believe that no one knows the market like we do and that they would never look anywhere else for the latest and collections and quality service.
We are new, we focus on offering a better watch buying experience. And, we believe that our customers are more than that - we would like to think of them as 'friends of our business'.
At OmniLuxe you will find a warm welcome and personal approach, where no question is too hard and no request too much.
We will build our reputation based on service, quality together with a strong focus on exceeding our customer's watch collecting requirements; by putting our customers at the centre of everything we do.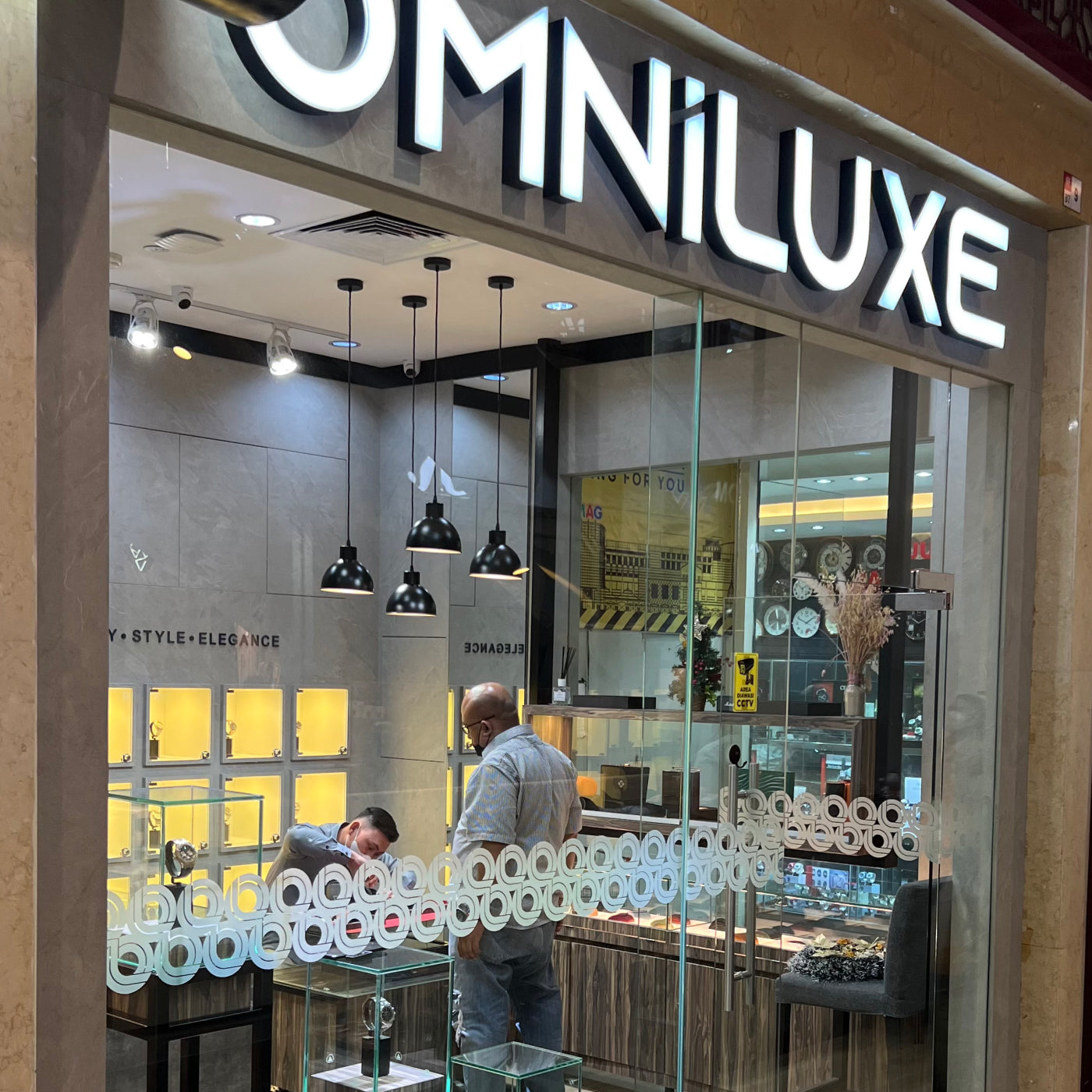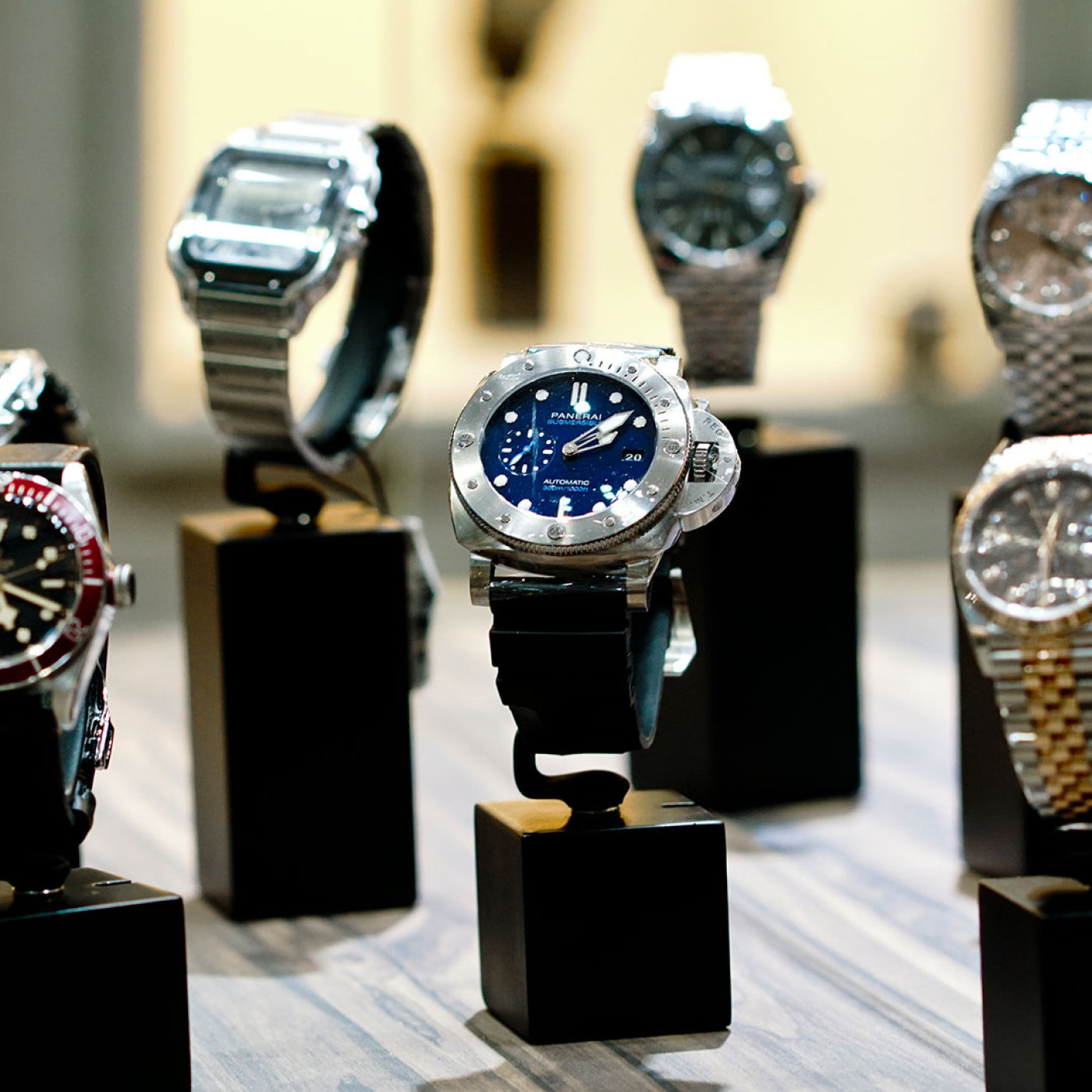 MORE THAN A STORE
OmniLuxe is far more than just another watch retailer.
We want to be a 'watch destination' - providing a stylish, vibrant alternative to the Indonesian watch retail market without compromising on quality, service or style.
We take the business and pleasure watch collectors - old and new - need and deliver a truly unique OmniLuxe experience… a place to shop, indulge and enjoy.
WE ARE HERE FOR YOU
If there is anything we can do to help you as you search for your perfect watch or accessory such as hand crafted leather straps or travel cases, please don't hesitate to contact us.
If you would like to arrange a viewing to come and try on a watch before you purchase, we will be more than happy to welcome you into our store or better yet, we can come to your home or office to showcase our collection.